This series is a fictional documentary based on a real story. It documents our terrace and us seen from the viewpoint of the mouse that is actually – against my wishes – still living there. This is the first time mice found their way to our terrace and I've been living here for over 20 years. The Latin phrase "Hic sunt dracones" means "Here be dragons" and is the reference to the medieval practice of putting illustrations of dragons, sea-monsters and other mythological creatures on uncharted areas of maps to depict dangerous or unexplored territories. For the mice of course these monsters are us.
Mice are colorblind; they look at the world in shades of gray and a few additional hues like green, yellow and blue. So I also envisioned a mouse's color perception in the photographs.
A friend of mine, Katharina Huber, wrote an accompanying expedition journal from the viewpoint of two female explorer mice. It documents their expedition into unknown territories and the things encountered there. I really do love her text. In the moment it only exists in German but she promised to translate it into English. You'll find the journal below the photos.
Everything that happens in image and text could have really occurred during the time first two mice, and then one mouse was living on our terrace. We caught one mouse – alive of course – and brought her to a wonderful urban wilderness in Vienna. We were never able to trap the second one. A lot of pictures are shot using tethered photography as I also had to document my own life on the terrace from a mouse's viewpoint.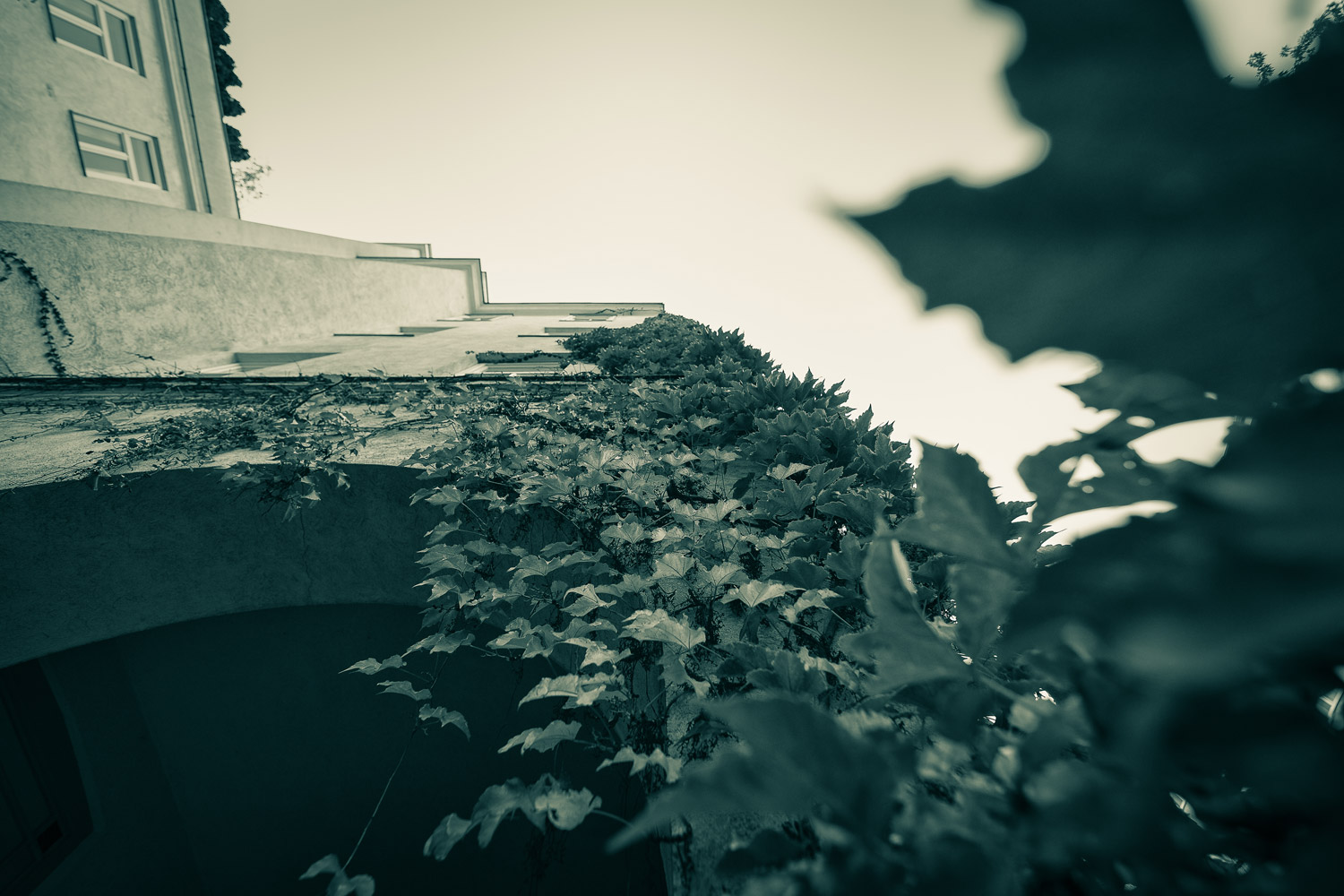 Logbucheintrag 08.09.2017:
Nach drei gescheiterten Versuchen heute Plateau auf Zweibeiner-Berg, über bis jetzt als unbezwingbar geltende Todeswand, erklommen. Dieses Territorium gilt als noch gänzlich unerforscht. Geschützte Höhle für unser Lager entdeckt. Ein großer Tag für die Mausheit.
Wanda Myszka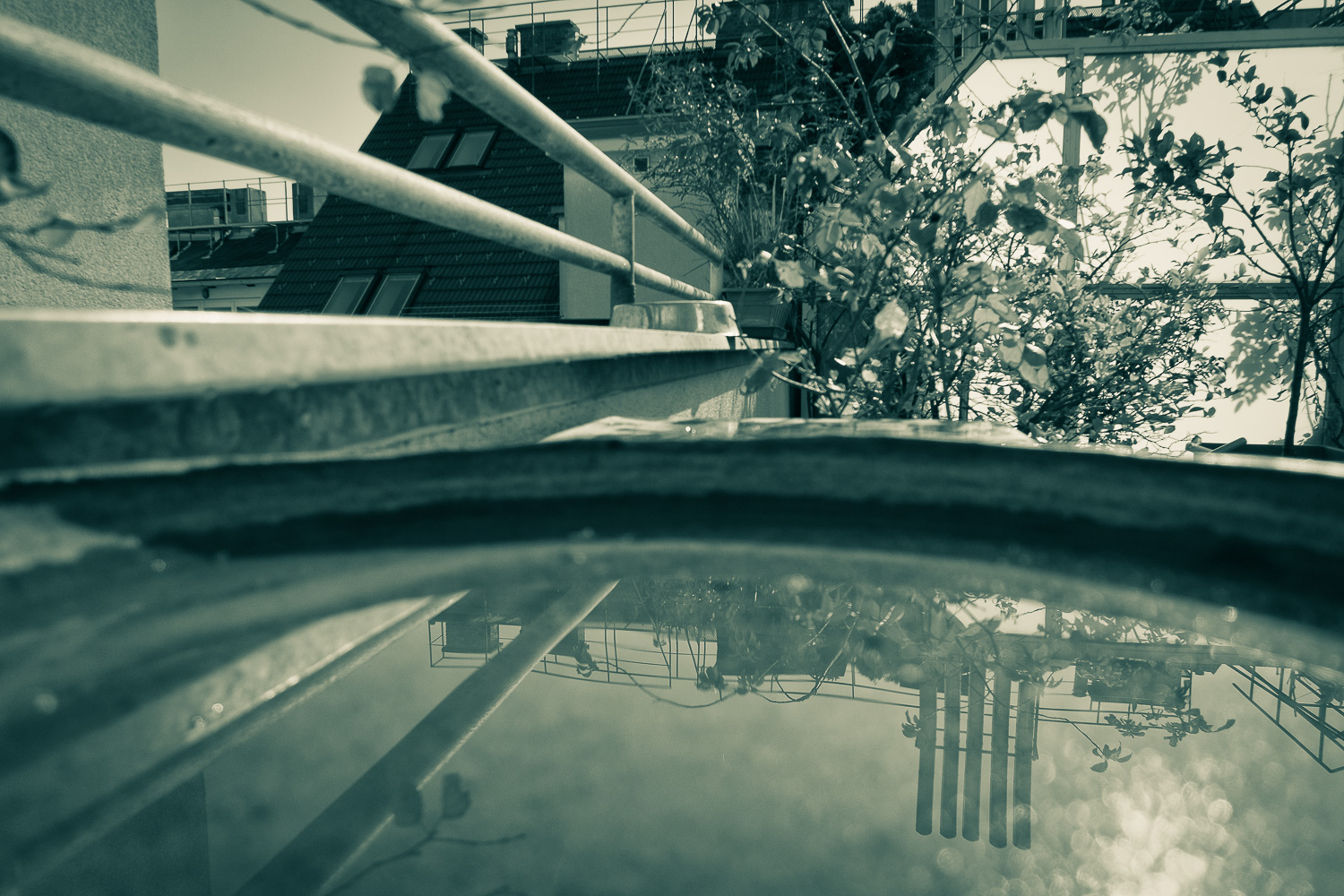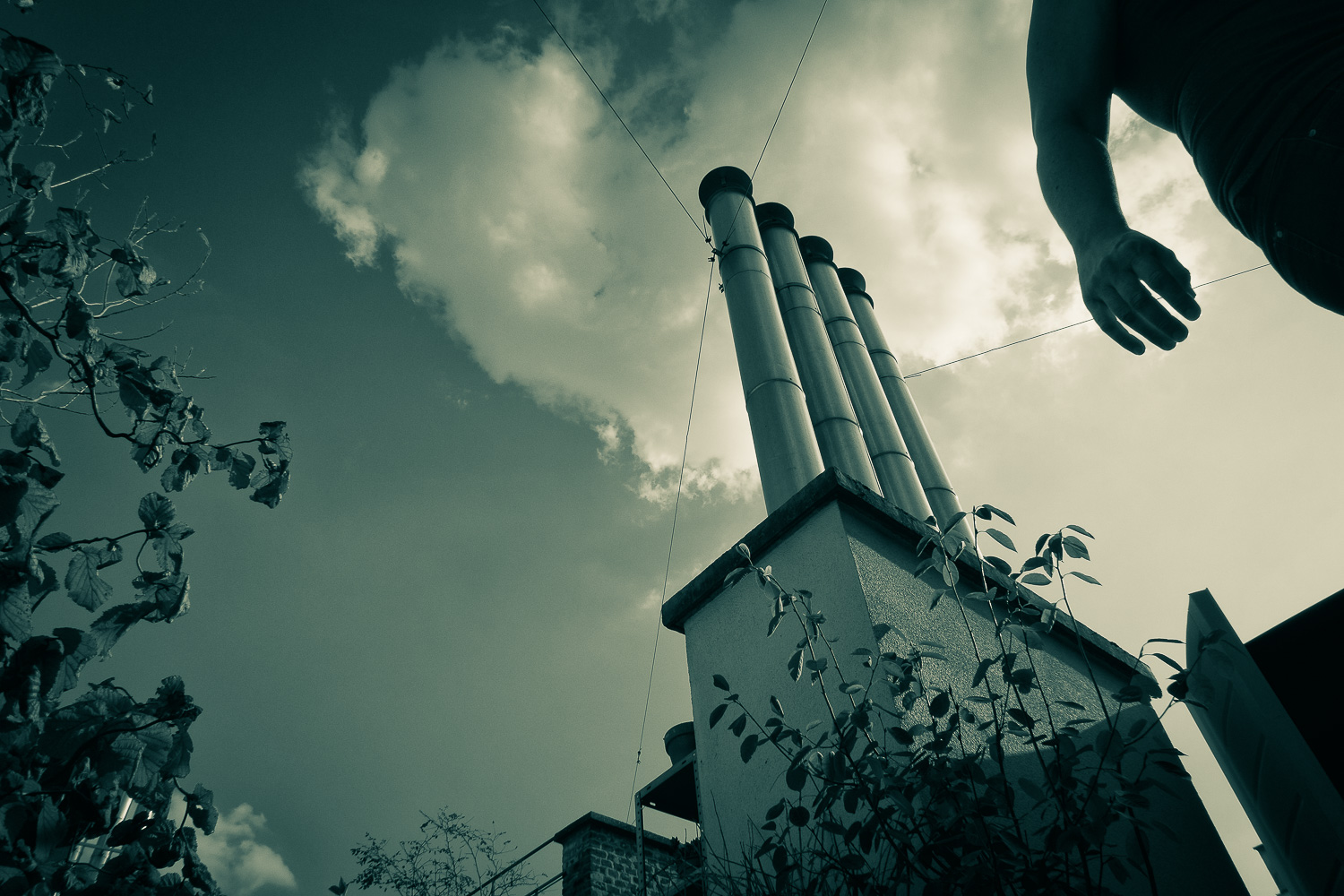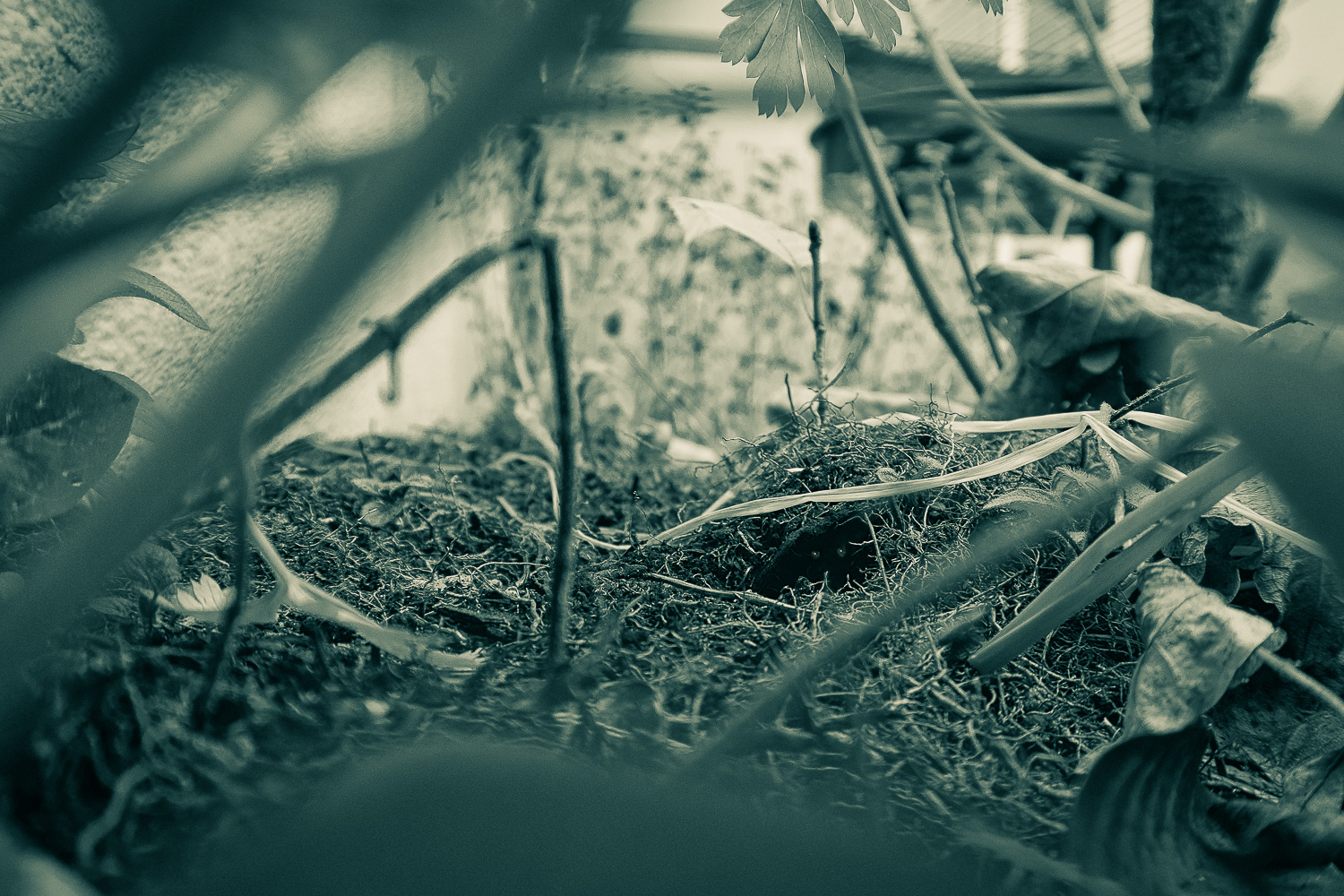 Logbucheintrag 09.09.2017:
Weibliches Zweibeiner-Exemplar gesichtet – leider hat sie mich auch bemerkt und ich konnte nur mit Mühe dem Speien einer, von Zweibeinerin gezähmten, Wasserschlange entkommen. Typisch aggressive Zweibeiner-Reaktion. Etwas später auch männliches Zweibeiner-Exemplar gesichtet.
Wanda Myszka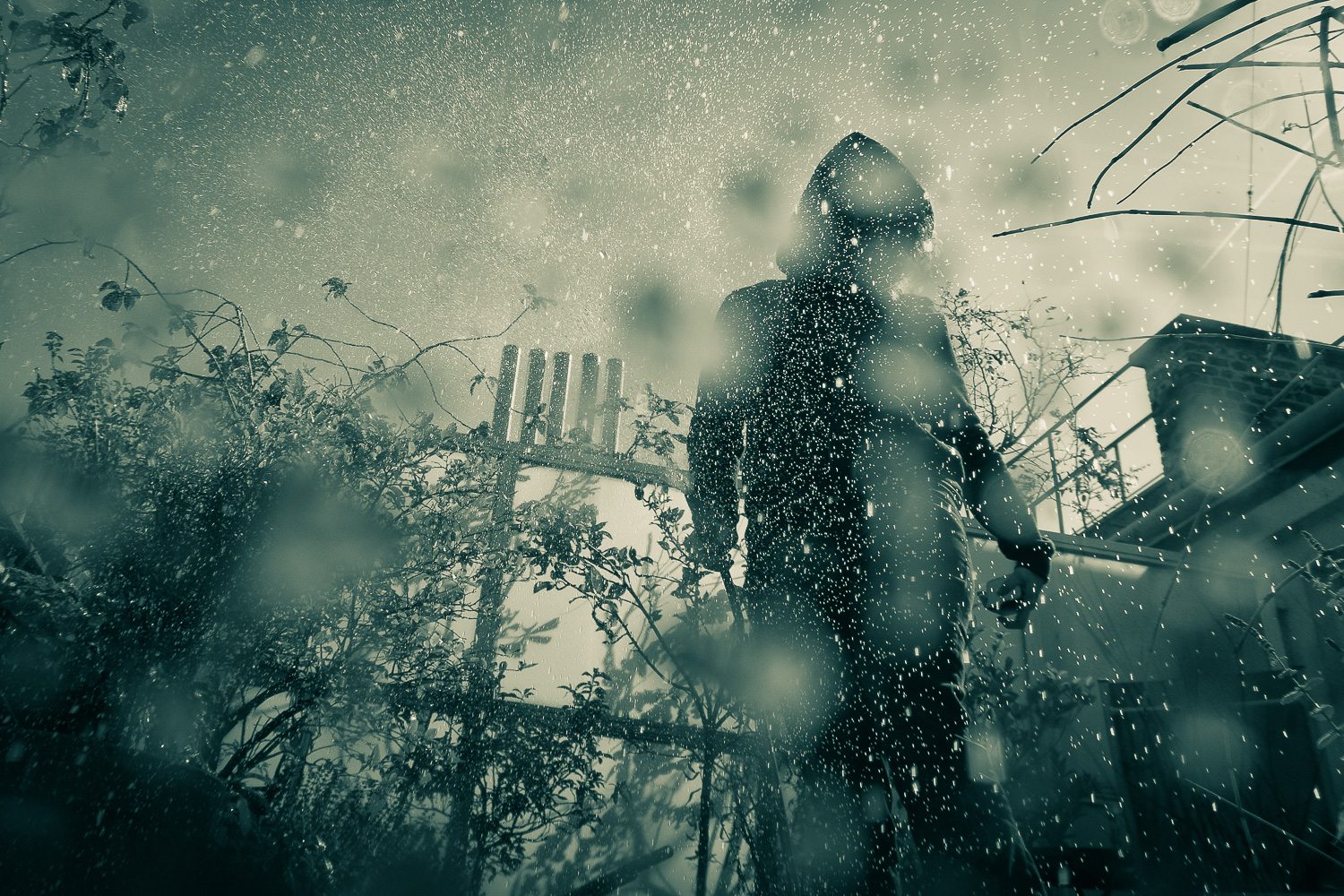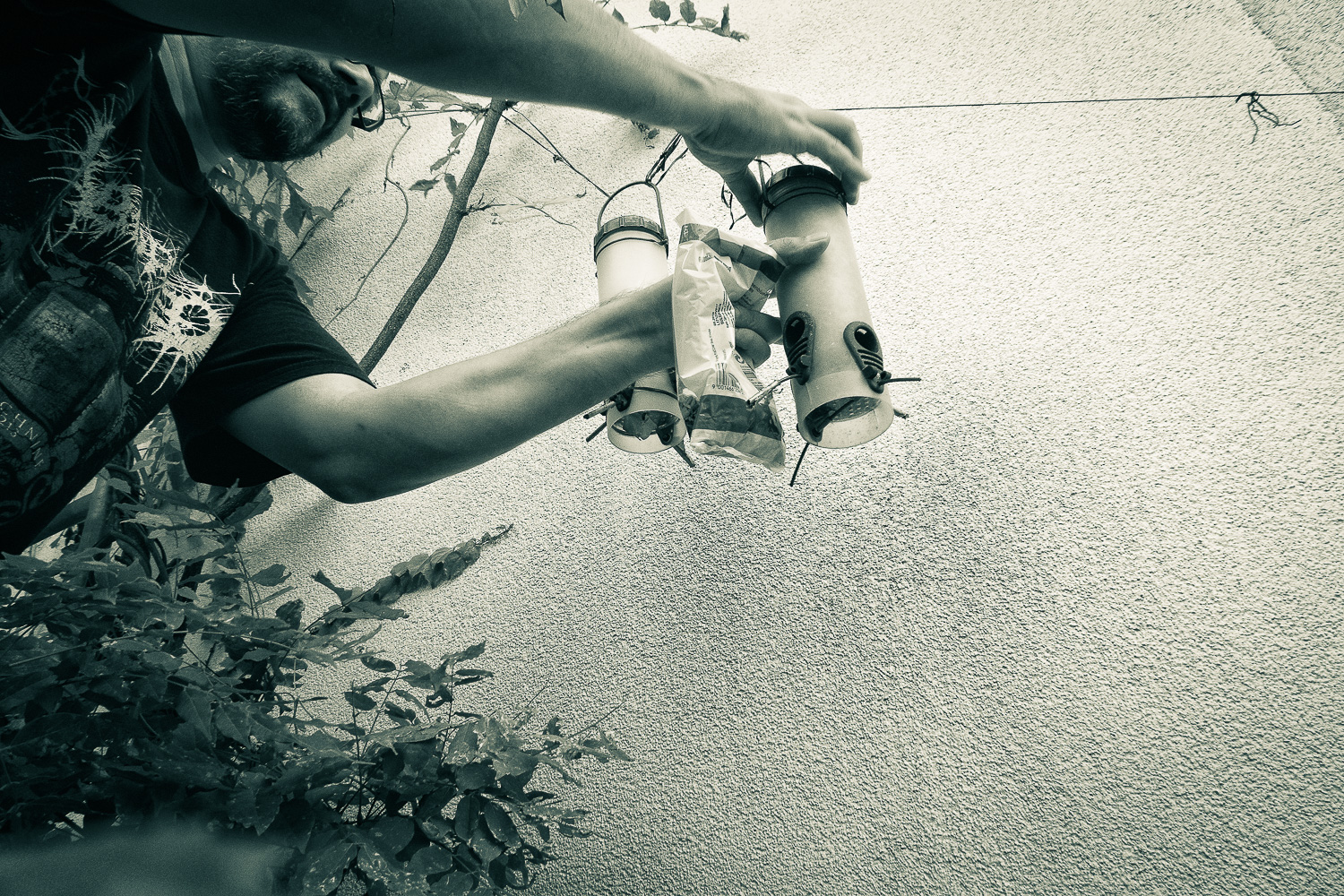 Logbucheintrag 11.09.2017:
Auffallend ist die Vielfalt der Ornithurae, die sich gerne auf dieser Hochebene aufhalten, wohl auch, weil die Zweibeiner Nahrung mit ihnen teilen.
Junko Nezumi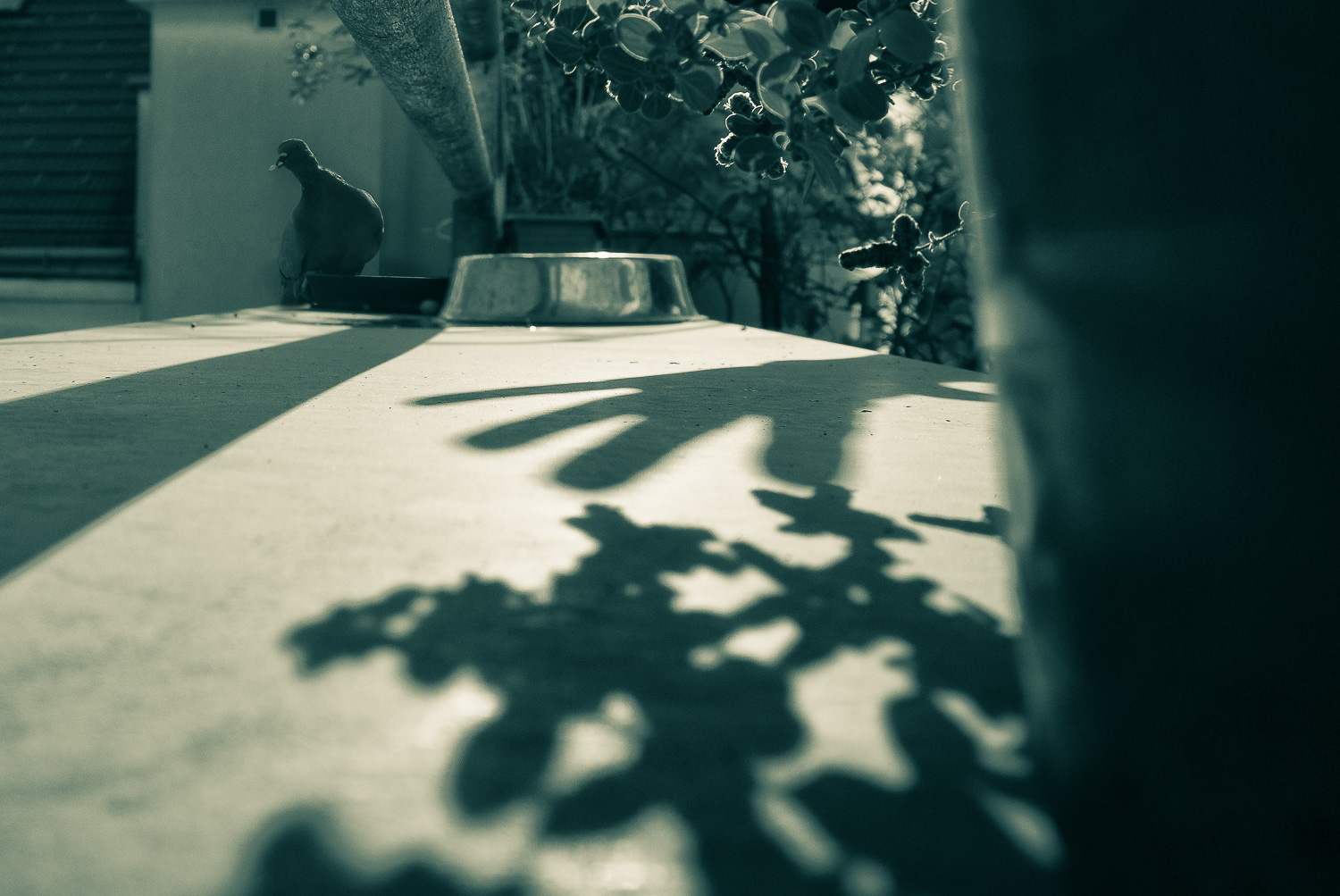 Logbucheintrag 13.09.2017:
Die Bewohner dieser kleinen Besiedelung bleiben oft stundenlang in ihrem Bau mit den typischen, einsichtigen Kristallflächen, was unsere Forschungsarbeit sehr erleichtert.
Wenn sie sich auf dem Plateau aufhalten, beschäftigen sie sich oft mit der Wasserschlange, das Weibchen sonnt sich gerne.
Wanda Myszka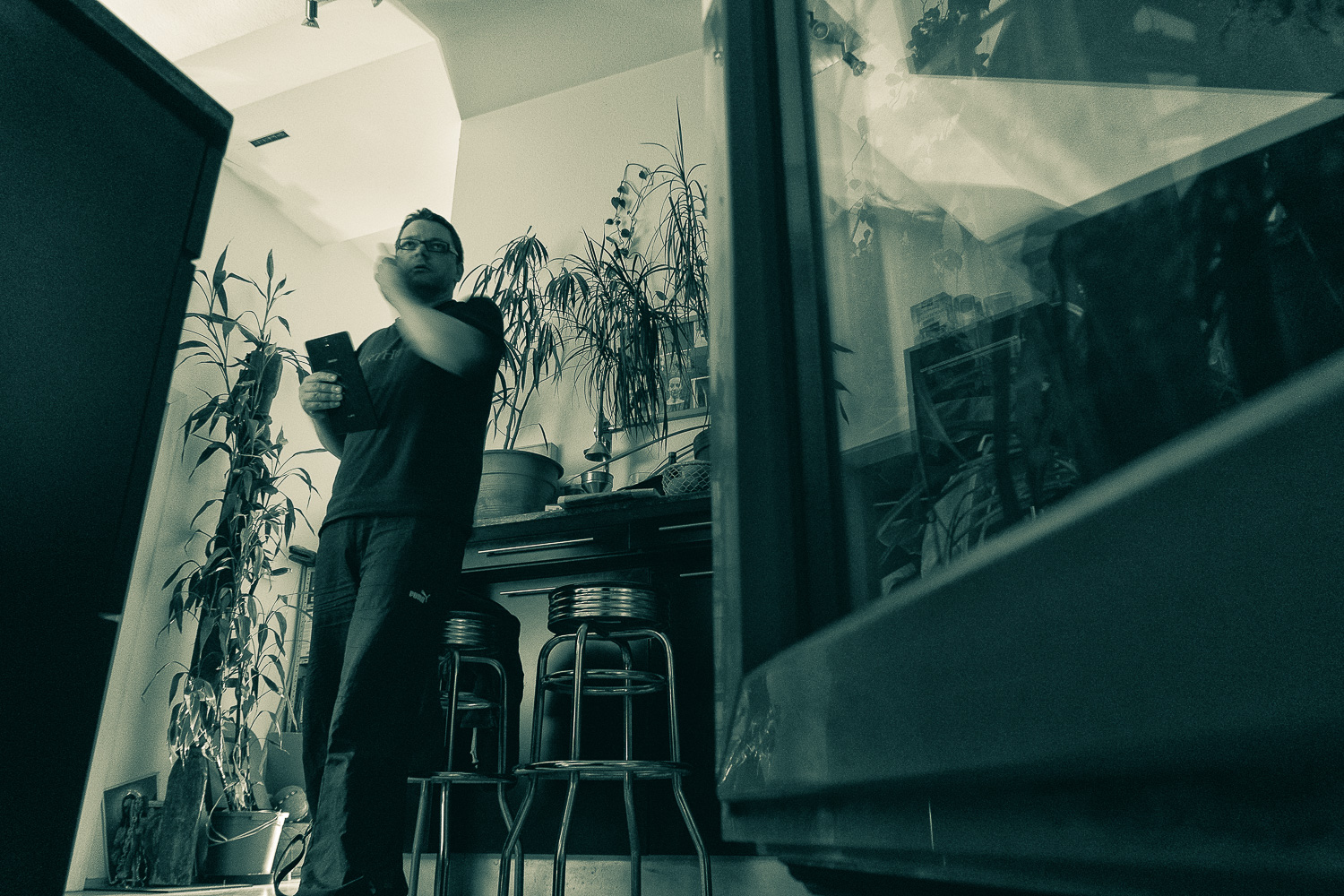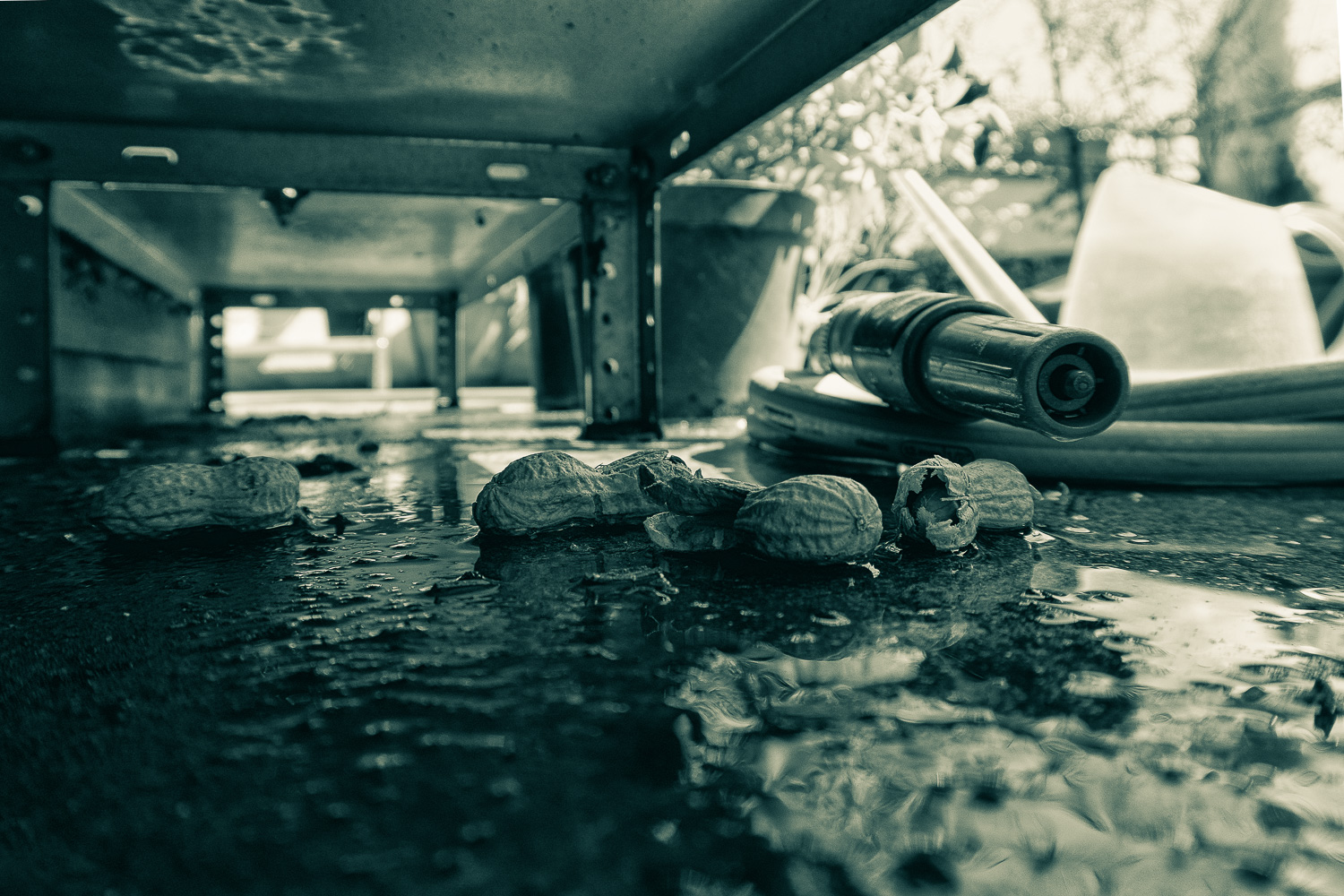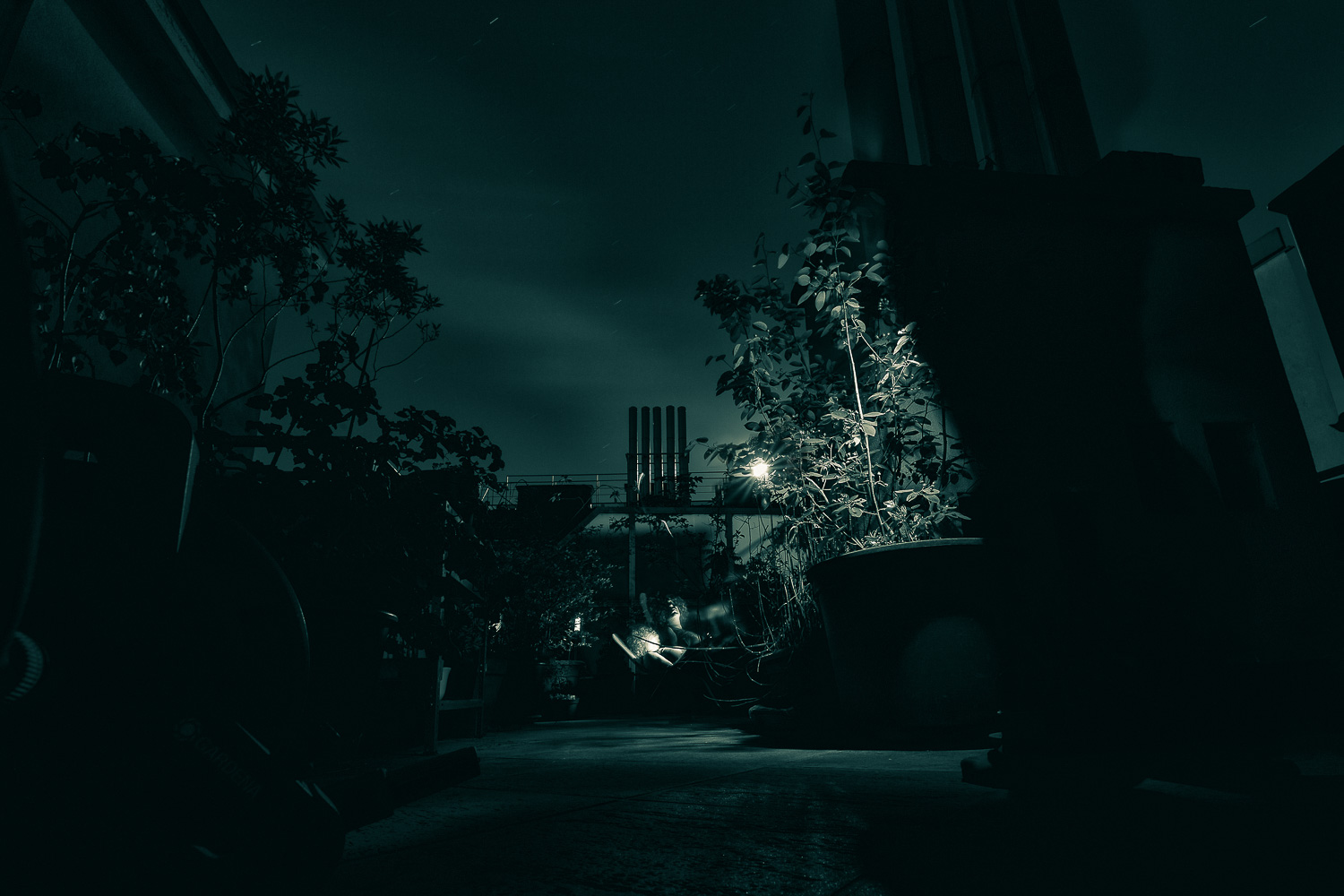 Logbucheintrag 15.09.2017:
Es sind zwei weitere weibliche Zweibeiner zu unseren Zweibeinern hinzugestoßen, um ein Feuerritual abzuhalten. Nach Zweibeiner-Art wurde Zweibeiner-Nahrung auf das Feuer geworfen und dann gefressen.
Wanda Myszka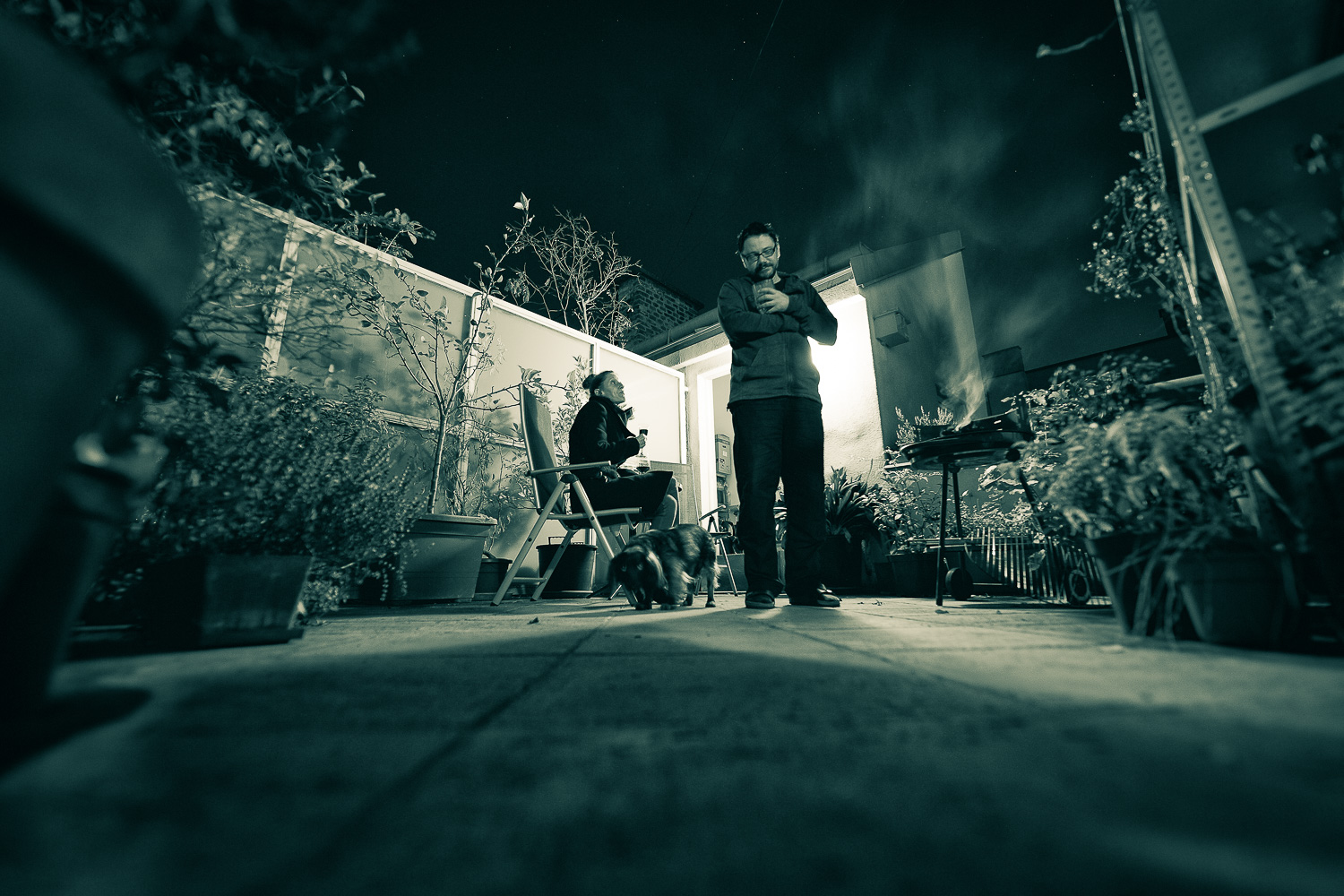 Logbucheintrag 17.09.2017:
Bin begeistert von der Vielfalt der Flora; typische, befüllte Behältnisse – wie vortrefflich von Jules Souris in seinem Werk "Lebensräume der Zweibeiner" beschrieben.
Junko Nezumi
Logbucheintrag 22.09.2017:
Schwerer Rückschlag für unsere Expedition. Junko ist in eine Schnappfalle geraten – eine Forschermaus mit ihrer Erfahrung!
Sie haben Junko weggebracht.
Wanda Myszka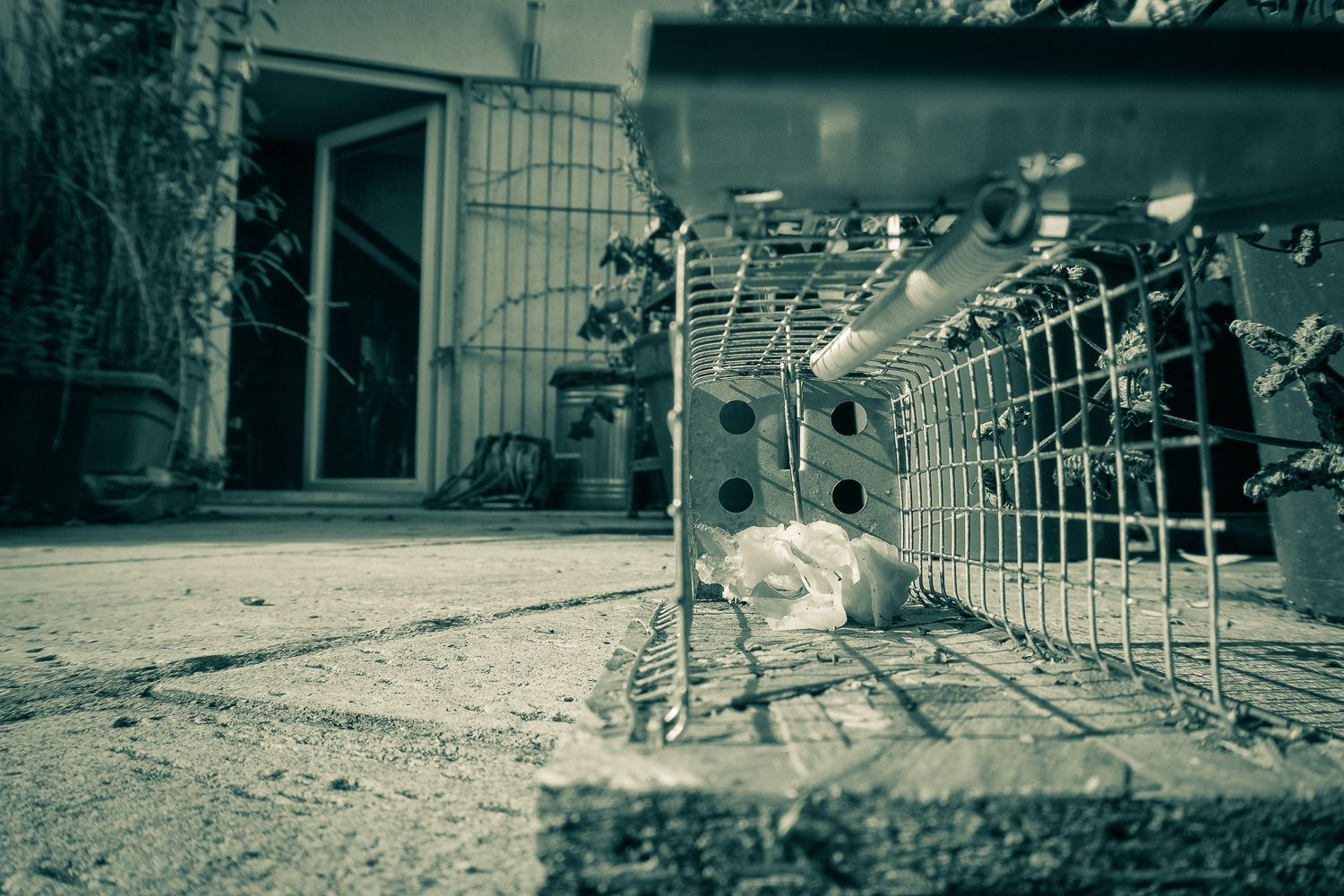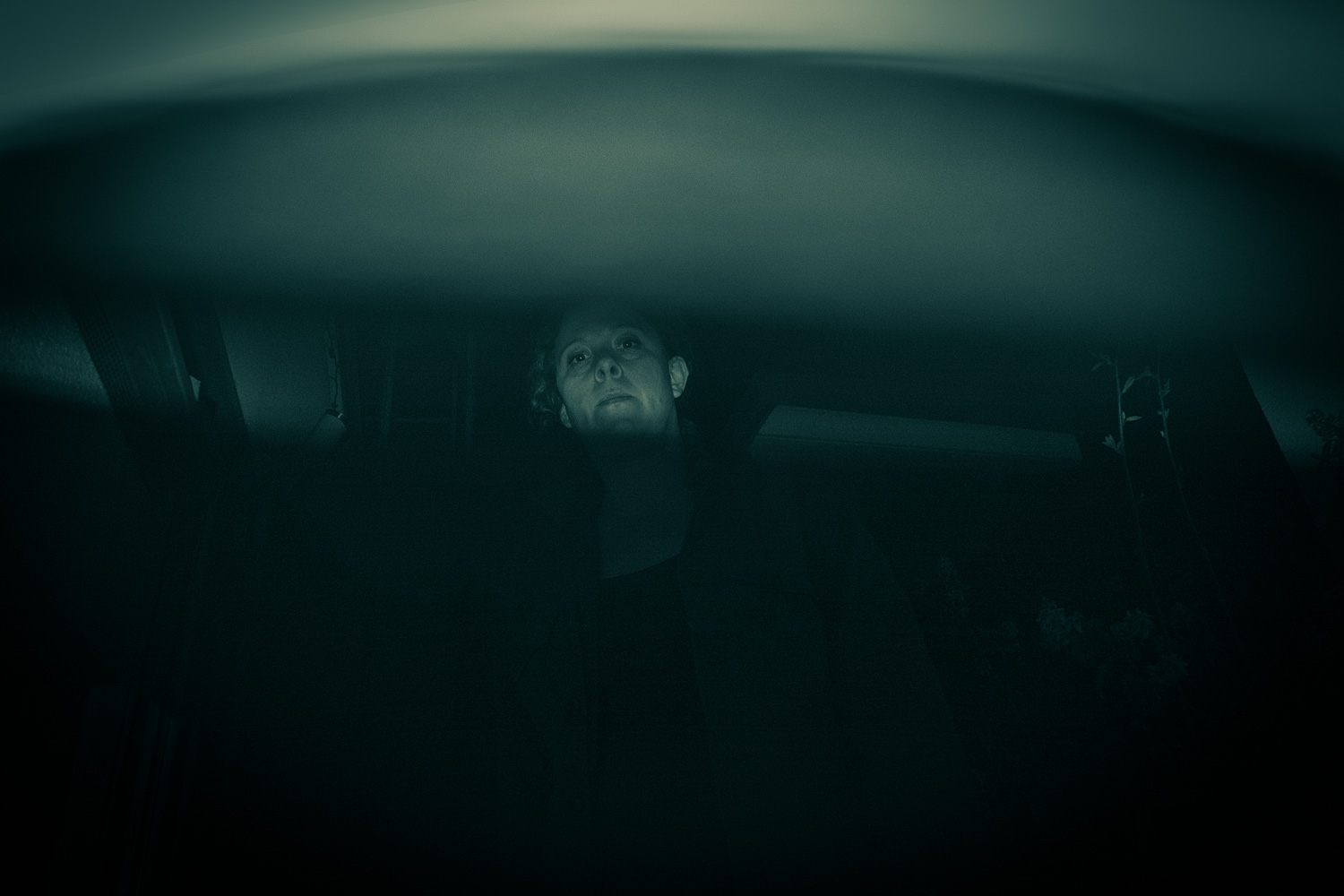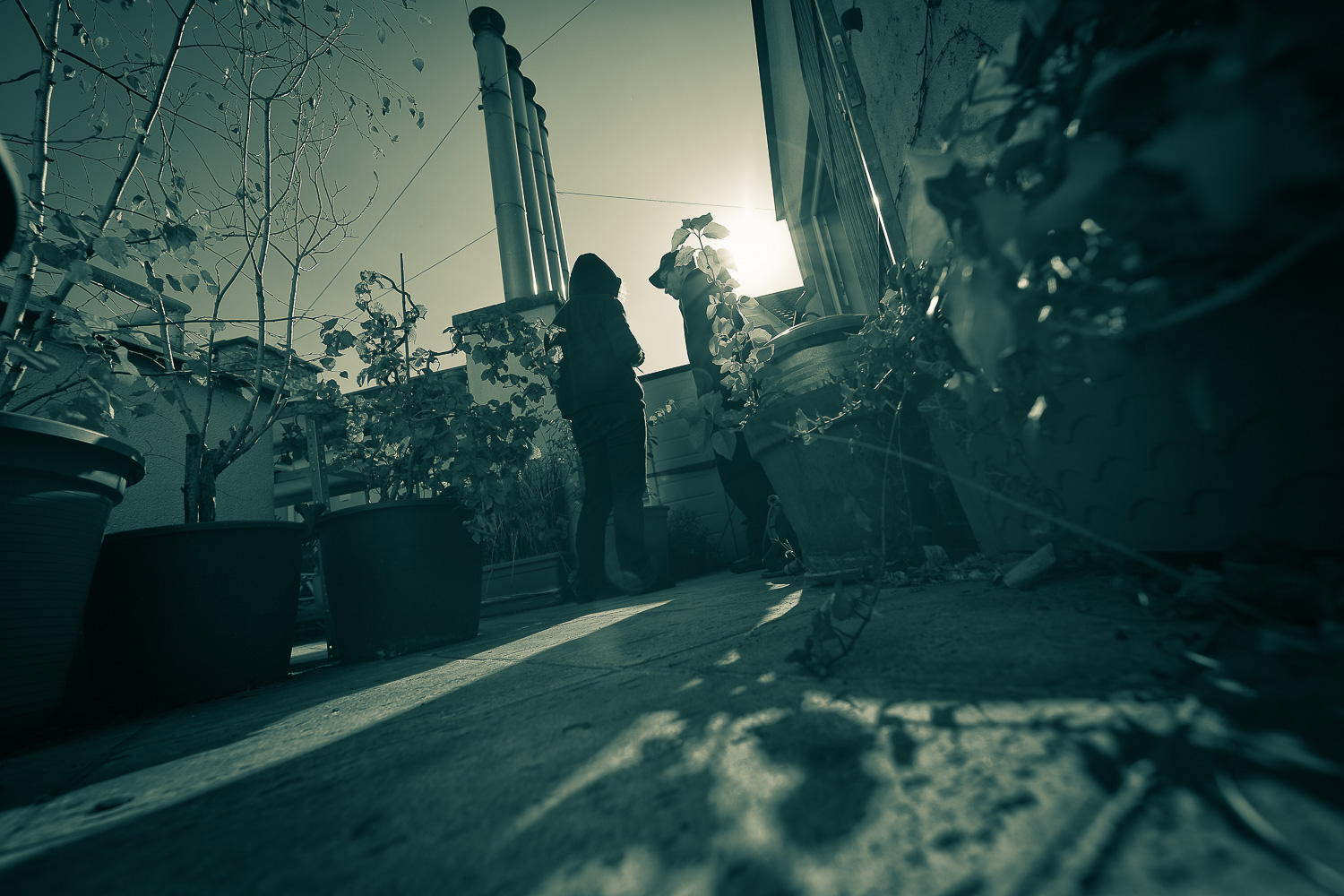 Logbucheintrag 30.09.2017:
Habe Entscheidung getroffen, die Expedition nicht abzubrechen, das bin ich der Mausheit und Junko schuldig.
Wanda Myszka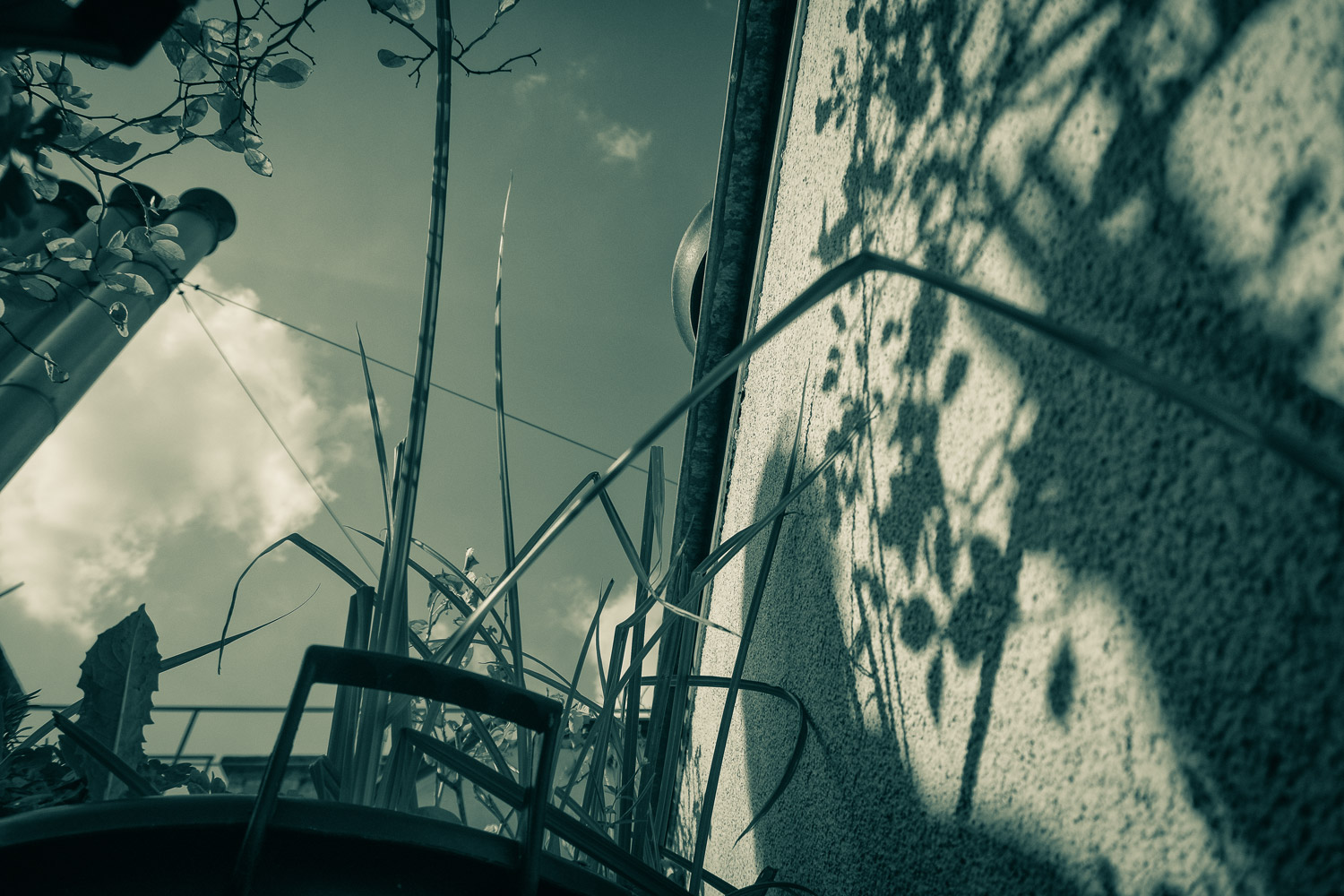 Logbucheintrag 20.10.2017:
Genügend Samen und Nüsse gesammelt, um den Winterschlaf antreten zu können. Werde den Abstieg im nächsten Frühjahr oder Sommer versuchen.
Ich vermisse Junko.
Wanda Myszka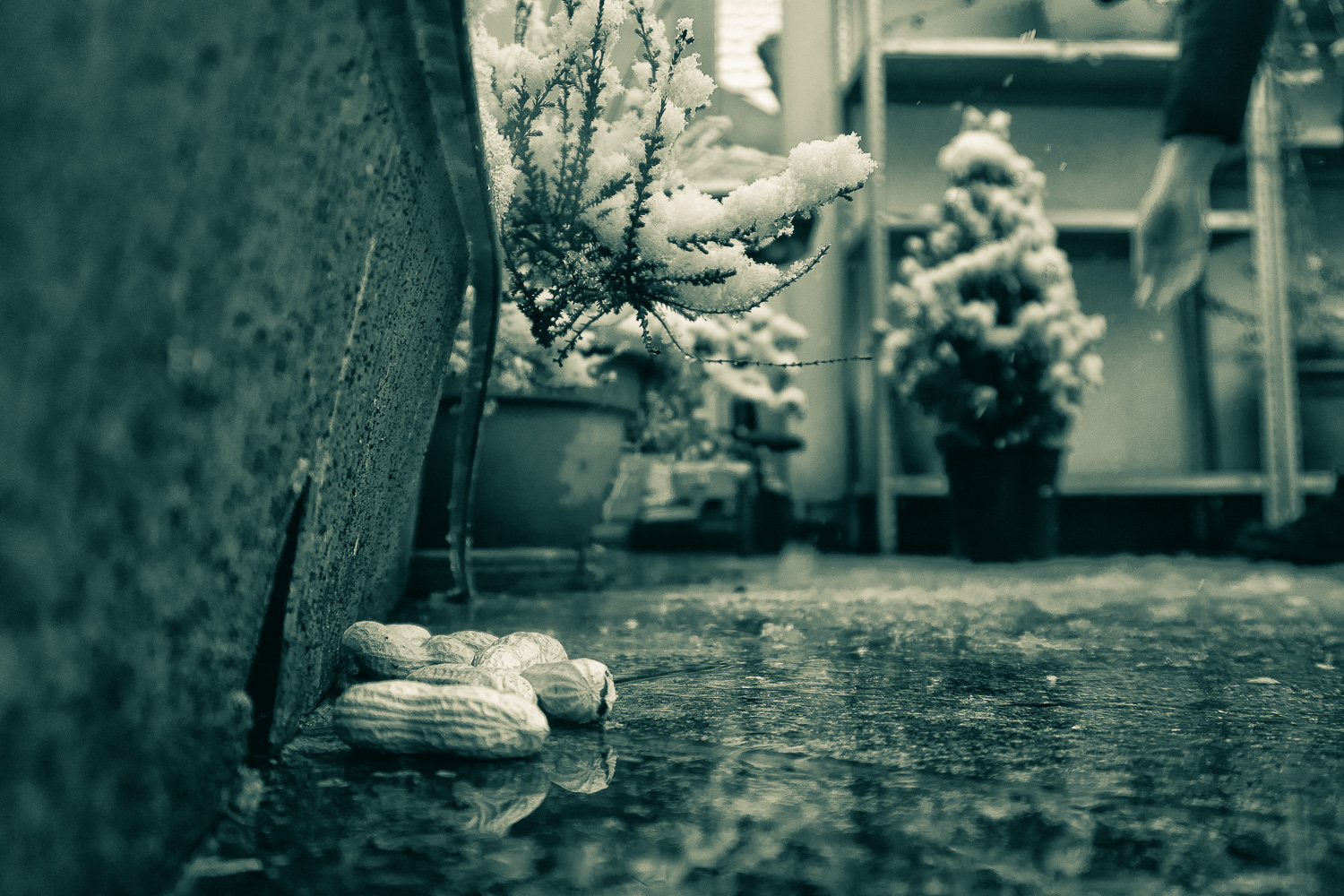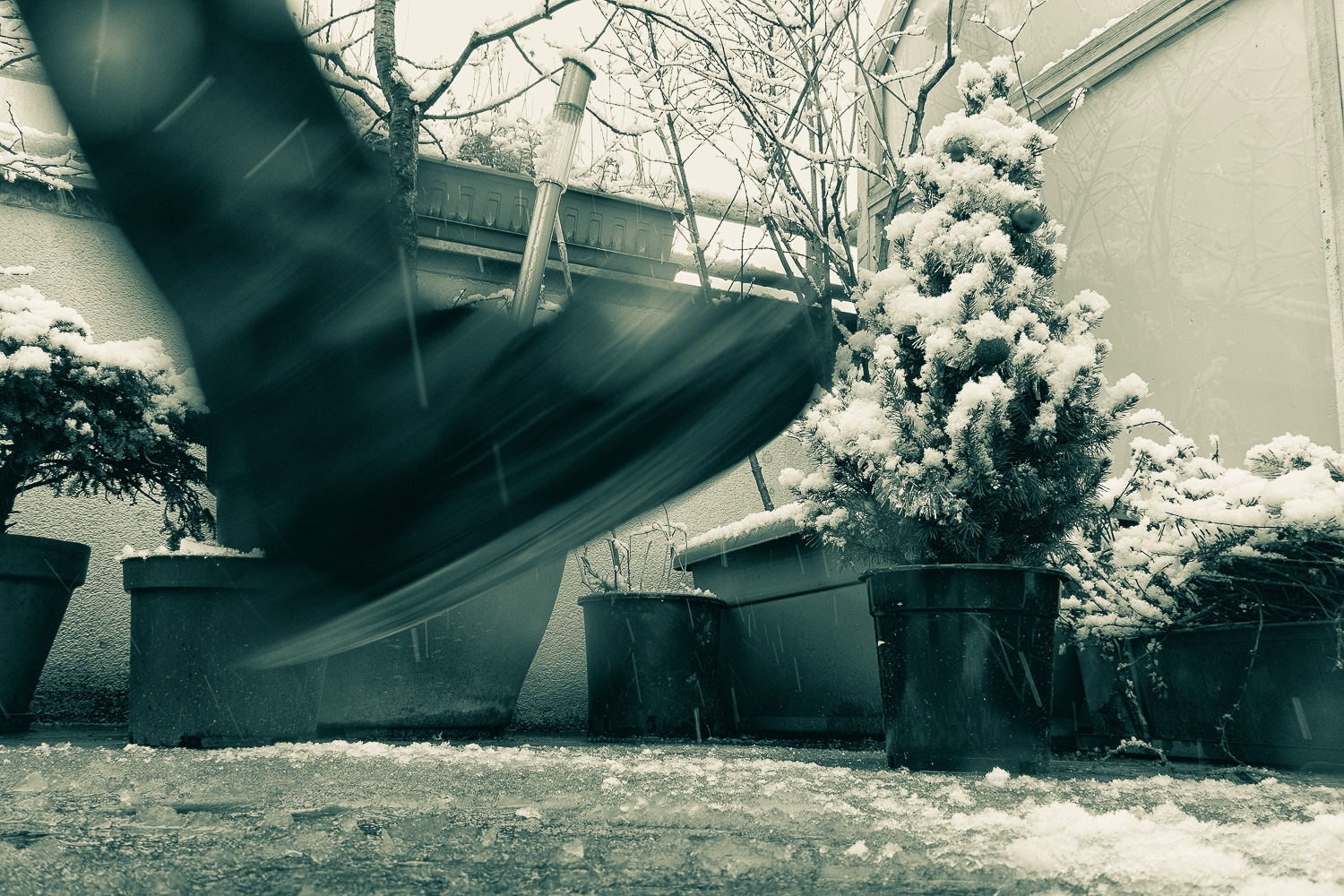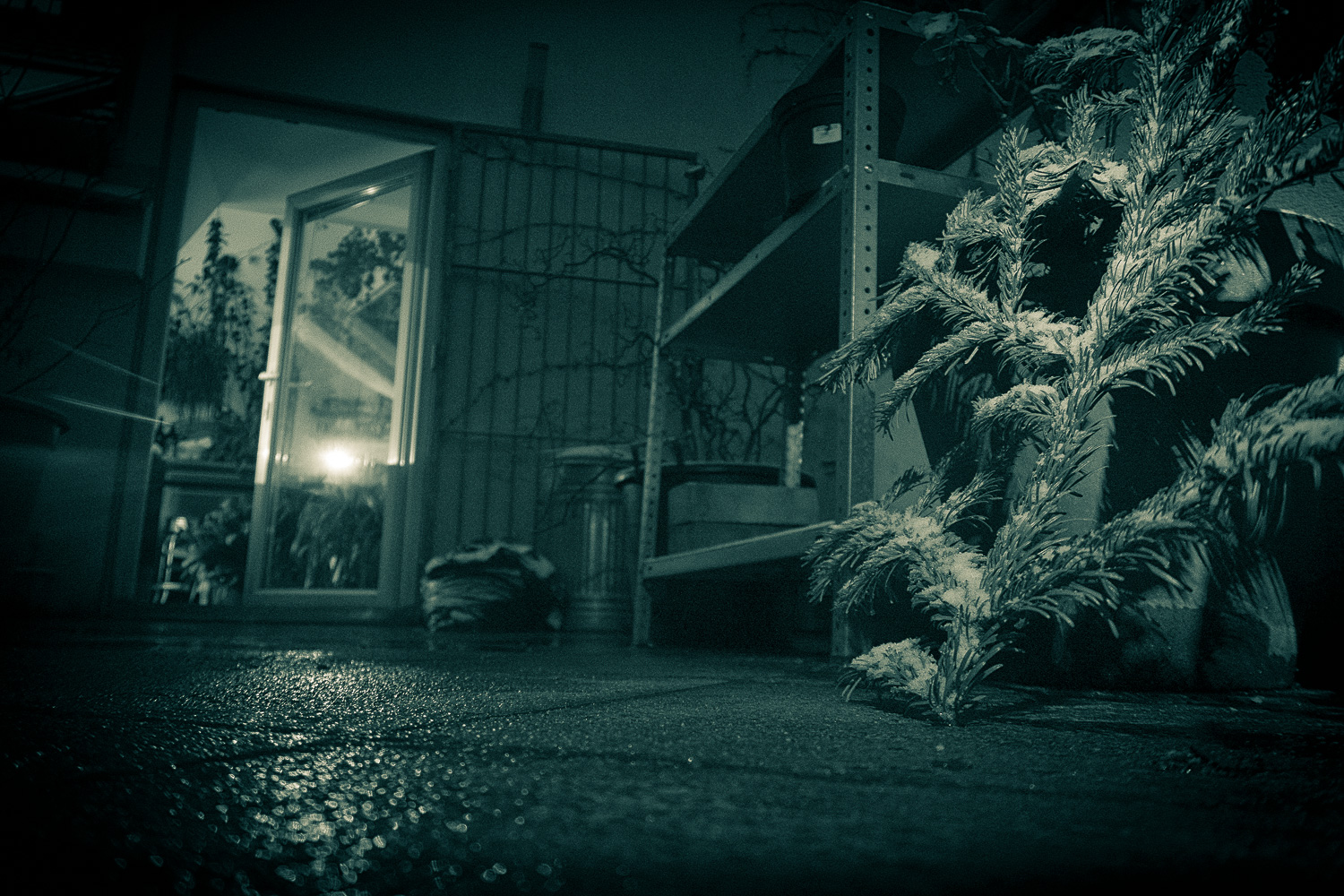 Text von Katharina Huber